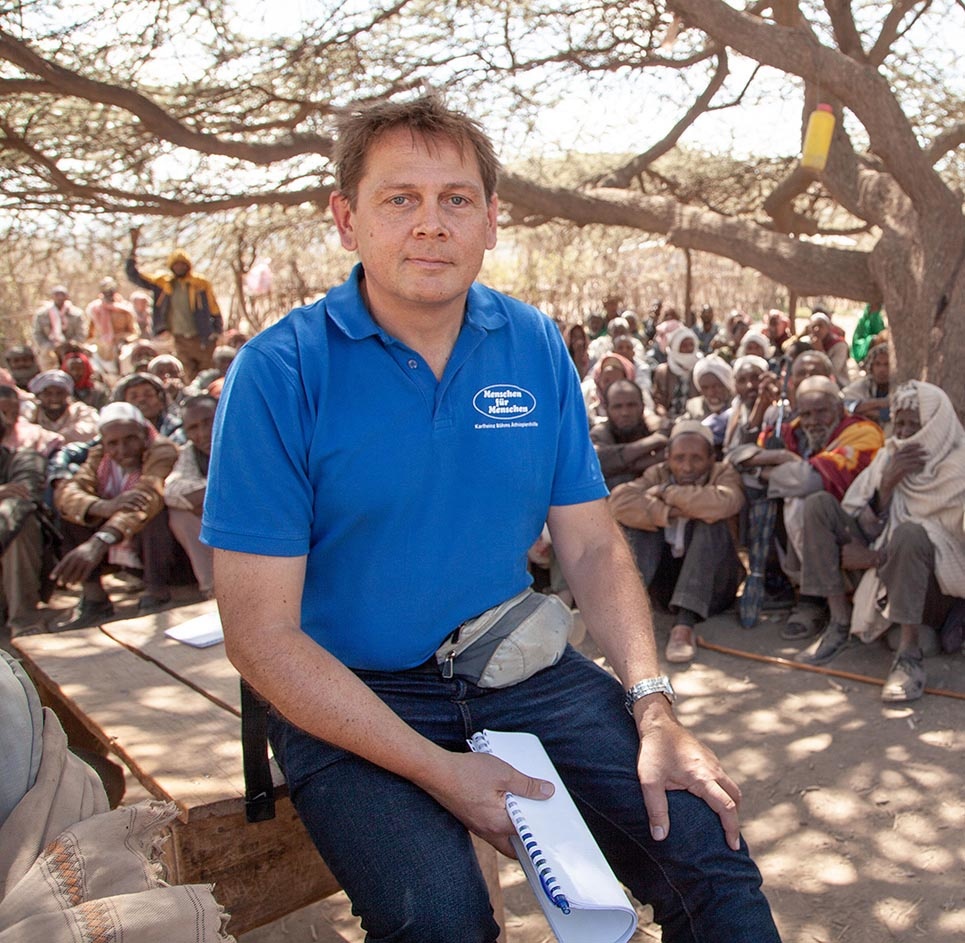 Rupert Weber

"A better future for all can only exist if we manage to improve the livelihood of everyone, even in the worlds' most vulnerable regions."


- Rupert Weber (1964-2021)
Very rarely in life do we meet people who are committed in an extraordinary way to those who have been disadvantaged by fate. Rupert Weber was such a person. He had found his life's mission in standing up for others, in supporting people with all his strength whose lives were marked by poverty and hunger. Rupert wanted to open up perspectives and opportunities for them so that they could improve their lives and those of their families and be able to shape them independently. He wanted to do his part to ensure that the lives of the next generation would be improved and that the children of today would be spared the fate of poverty. Courageously and fearlessly, he continued the legacy of Karlheinz Böhm's life's work. He always saw the possibilities, never the obstacles, and was a shaper with great vision. He was deeply committed and hard-working member of the Foundation.
Like hardly anyone else, Rupert was able to inspire people and supporters for the projects of Menschen für Menschen. Everyone who visited a project with Rupert will remember this as an extraordinary enrichment. He was a bridge builder. Between Austria and Ethiopia and between different people. And he always put his heart and soul into his work.
This was also felt by the people in Ethiopia. They trusted him, shared their stories, and told him about their concerns and worries. Over the years, deep friendships have developed. Rupert was a welcome guest and Ethiopia has become his second home over the years.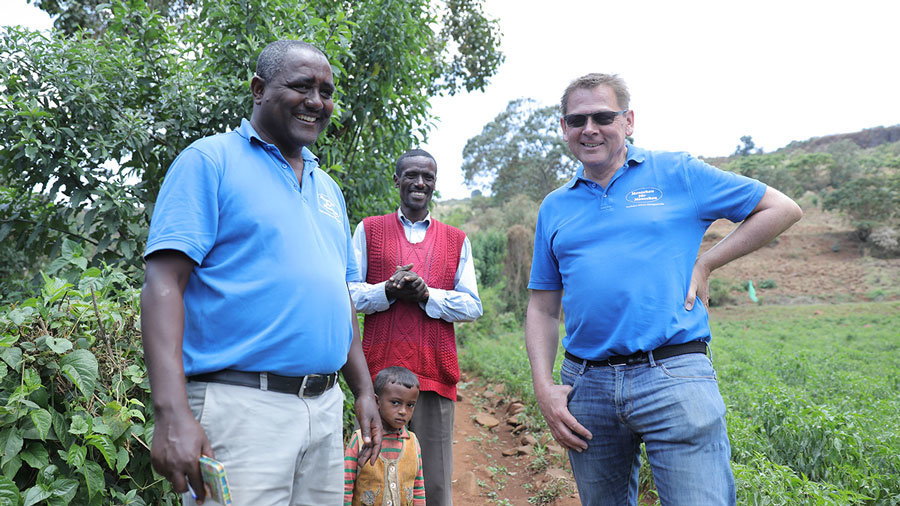 Seeing the progress of the measures and the local situation with his own eyes was always a major concern for Rupert. He often and gladly traveled to Ethiopia. When he visited the then undeveloped project area of Ginde Beret in 2011, he explored the region on foot for several days in sweltering heat. This action caused disbelief among our Ethiopian friends, but he earned the respect of the local population and the entire local team forever. He himself showed the deepest appreciation for the team in Ethiopia. Each of his visits ended with a campfire where we ate, laughed and danced together.
Rupert always had a clear eye for the essentials. He questioned many things, and it was important to him to always act in the interest of the people, to further develop projects, to constantly improve our work. Many innovations were preceded by days of discussion with project staff or other decision-makers. He possessed great foresight, which impressed us time and again, and over the years it became apparent that he was usually right. His personal commitment was very high.
Rupert stood up for the poorest of the poor. Many things are owed to him. For example, that today there are microcredits for destitute women or that the water supply for an entire city has improved and, of course, the construction of the Gara Gatama stairs, which facilitate the ascent from the lowlands for thousands of people. He launched the first Social Return on Investment study and various evaluations to scientifically prove the effectiveness of our work. Much could be added to that. But Rupert was rather modest. He did not make a big issue of many of the significant changes for the people of Ethiopia that resulted from his work. He was simply happy about them and sometimes - to the astonishment of his companions - a farmer he met by chance at the market simply gave him a joyful hug.
Rupert Weber has worked very successfully for the organization Menschen für Menschen for over a decade (since 2009). Since 2014 as executive director, most recently as chairman of the board. His life journey has now come to an end after a serious illness. Much too early, not only for us who were able to work and shape things with him.
Now all we can say is thank you. Thank you, Rupert, for your energy, your humor, your stubbornness, your commitment, and your love for the people. You have moved a so much and you leave a rich legacy.
We would also like to thank you on behalf of the more than 400,000 people in our project areas Ginde Beret, Abune Ginde Beret, Jeldu and Chobi, who owe a better future to your tireless efforts. Your humanity and your actions will continue to be an inspiration and incentive for us in the future. In this sense we will continue together your work as "Menschen für Menschen" and your way of living humanity.

The team of Menschen für Menschen